Date and place
July 21st, 1798 at Embabeh, Egypt, near the Giza pyramid complex, on the left shore of the Nile.
Involved forces
French army (20,000 to 30,000 men) under General Napoleon Bonaparte.
40,000 Ottomans, Egyptians and Mamluks under Murad Bey.
Casualties and losses
French army of the Orient: c. 40 dead, 300 wounded.
Turkish army: 10,000 dead (including 7,000 Mamluks), 40 guns (according to Bonaparte).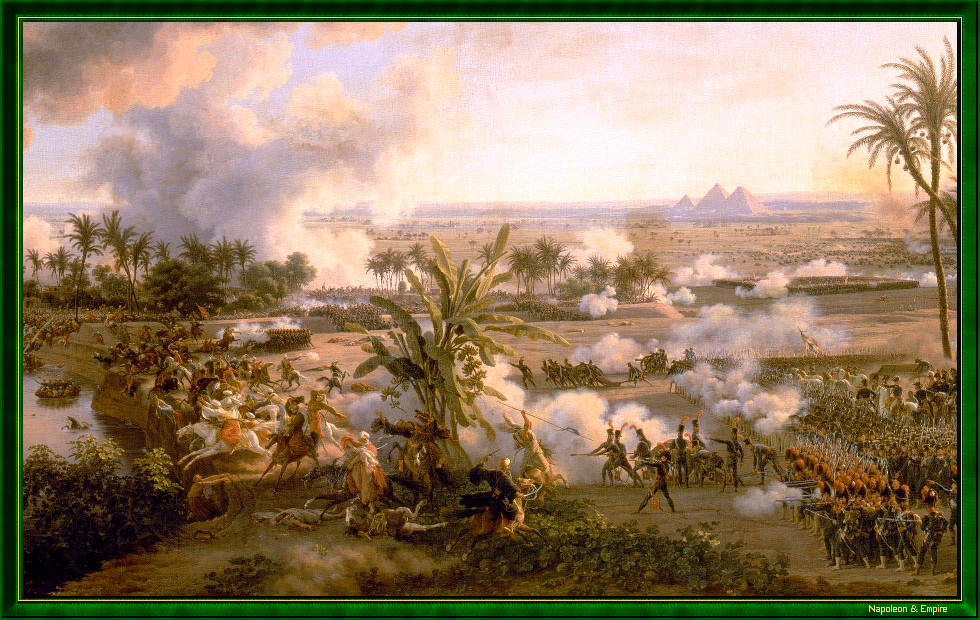 This major battle, during the French Invasion of Egypt, saw the French army under Napoleon Bonaparte win a decisive victory against the Egyptian army.
* * *