Battle of Arcis-sur-Aube
Date and place
March 20th, 1814 at Arcis-sur-Aube, Champagne-Ardenne, France.
Involved forces
French army (20,000 then 28,000 men) under Emperor Napoleon the First.
Austrian army (43,000 then 80,000 men) under Prince Karl Philipp Fürst zu Schwarzenberg.
Casualties and losses
French Army: 1,700 killed, injured or missing, 800 prisoners, 3 cannons.
Allied Army: around 4,000 men killed, injured or lost.
Map of the battle of Arcis-sur-Aube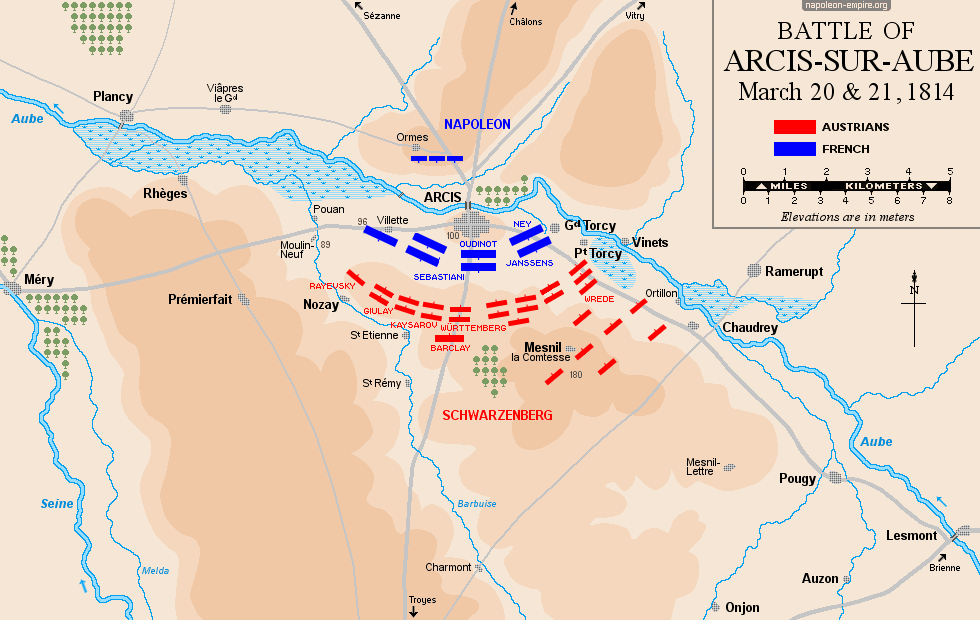 Picture of the battle of Arcis-sur-Aube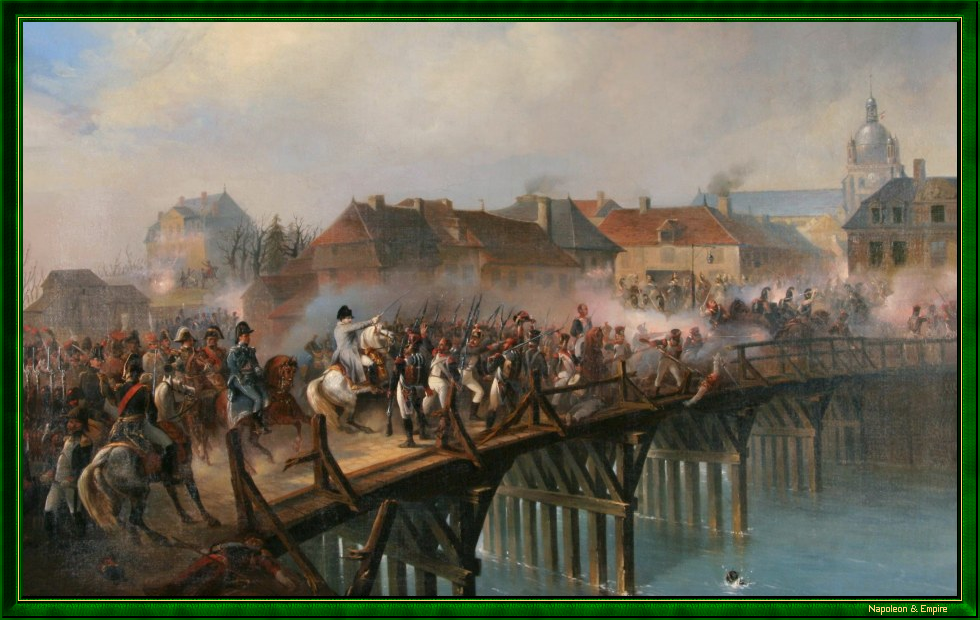 Panorama of Arcis-sur-Aube battlefield
Photo credits
Photos by Lionel A. Bouchon.
Photos by Marie-Albe Grau.
Photos by Floriane Grau.
Photos by Michèle Grau-Ghelardi.
Photos by Didier Grau.
Photos made by people outside the Napoleon & Empire association.