Battle of Bassano
Date and place
September 8th, 1796 at Bassano del Grappa, in Venandia (nowadays province of Vicenza, Italy).
Involved forces
French army (19,500 to 23,000 men) under General Napoleon Bonaparte.
Austrian army (21,000 men) under General Dagobert Sigmund von Wurmser.
Casualties and losses
French army: 400 men out of combat.
Austrian army: 600 killed or wounded, 2,000 prisoners, 30 cannons, 8 flags.
Map of the battle of Bassano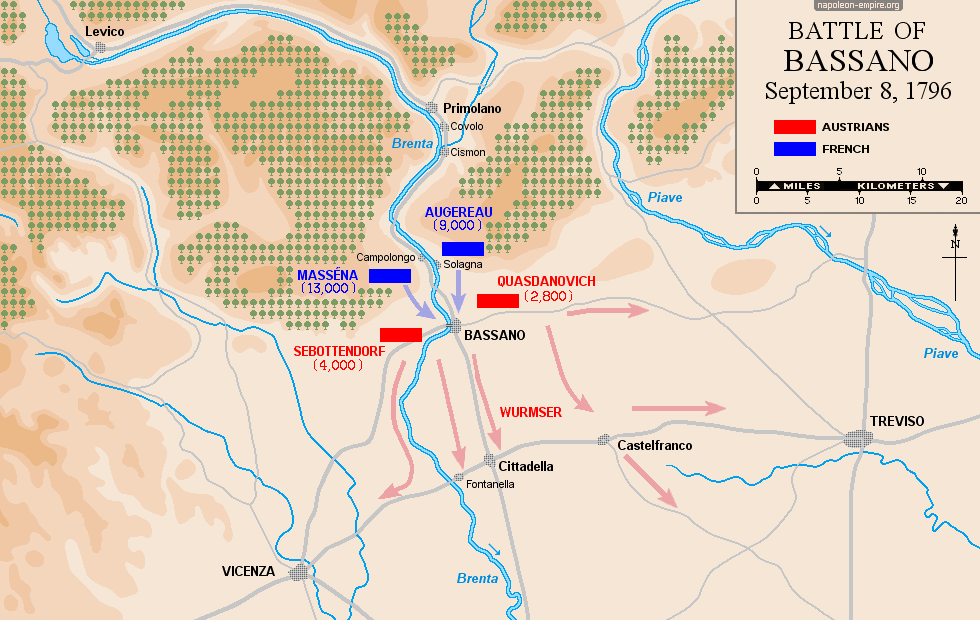 Picture of the battle of Bassano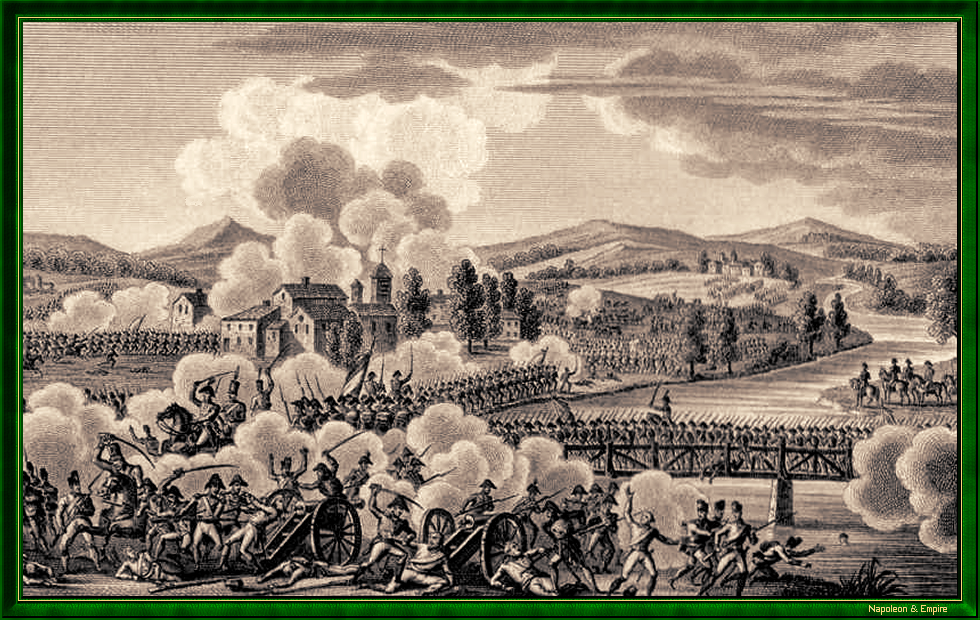 Aerial panorama of Bassano battlefield
Photo credits
Photos by Lionel A. Bouchon.
Photos by Marie-Albe Grau.
Photos by Floriane Grau.
Photos by Michèle Grau-Ghelardi.
Photos by Didier Grau.
Photos made by people outside the Napoleon & Empire association.