Battle of Dresden
Date and place
August 26th and 27th, 1813 at Dresden, on the Elbe river, Saxony, Germany.
Involved forces
"The death of Moreau, before Dresden, August 1813" (detail). Designed by William Heath (1795-1840), colored by Thomas Sutherland (1785- ?).
Enlarge
Map of the battle of Dresden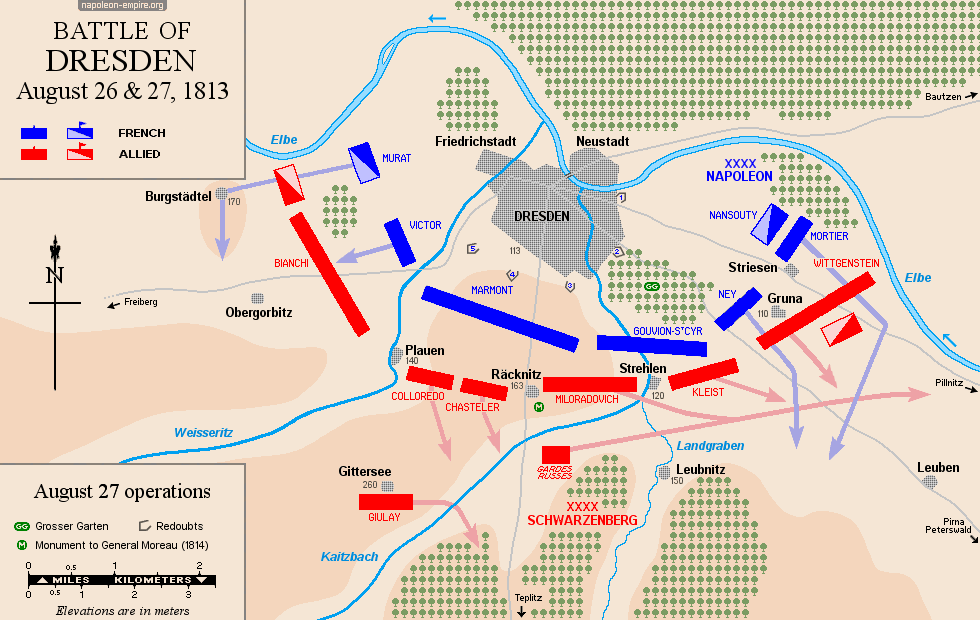 Photo credits
Photos by Lionel A. Bouchon.
Photos by Marie-Albe Grau.
Photos by Floriane Grau.
Photos by Michèle Grau-Ghelardi.
Photos by Didier Grau.
Photos made by people outside the Napoleon & Empire association.