Battle of Hanau, October 30th, 1813
Date and place
October 30th, 1813 at Hanau, Hesse, Germany, twenty-five kilometers east of Frankfurt-am-Main.
Involved forces
French army (17,000 men) under Emperor Napoleon the First.
Austrian and Bavarian army (43,000 men) under Field Marshal Karl Philipp Fürst von Wrede.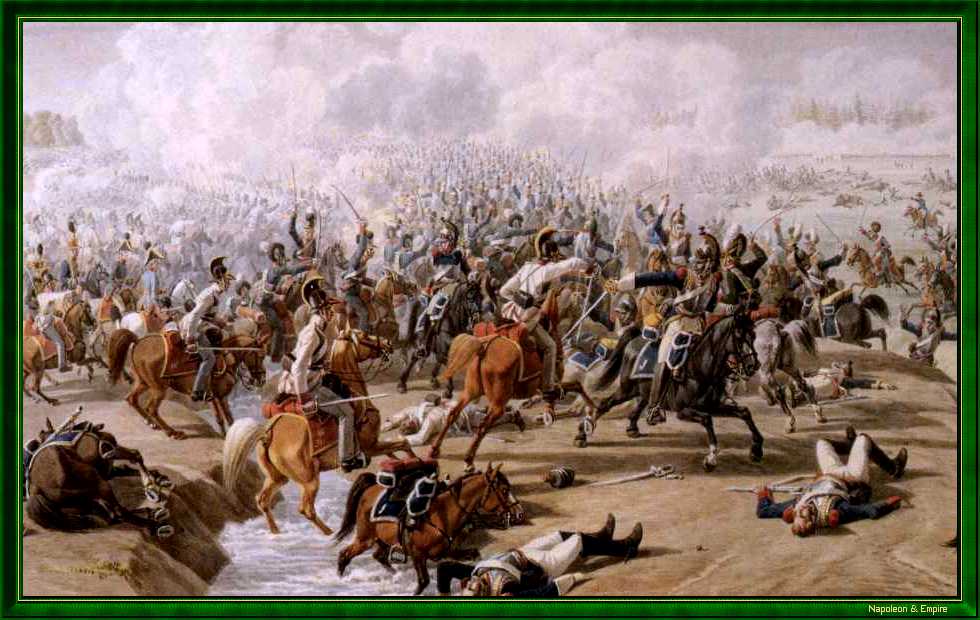 "Schlacht bei Hanau" (detail). Painted 1814 by Wilhelm von Kobell.
Enlarge
Photo credits
Photos by Lionel A. Bouchon.
Photos by Marie-Albe Grau.
Photos by Floriane Grau.
Photos by Michèle Grau-Ghelardi.
Photos by Didier Grau.
Photos made by people outside the Napoleon & Empire association.