Date and place
October 16th to 19th, 1813 near Leipzig, Saxony, Germany.
Involved forces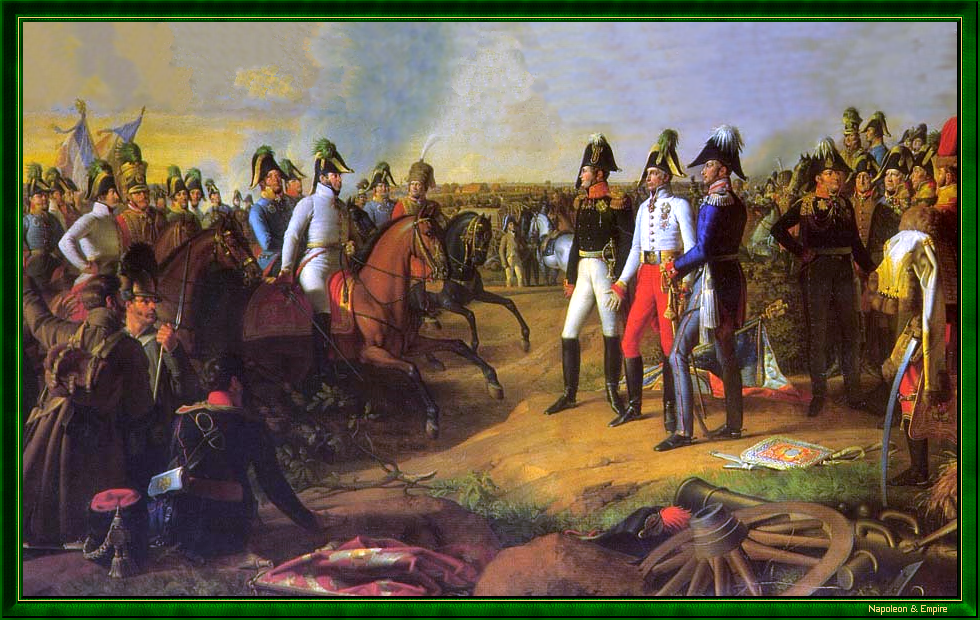 "Siegesmeldung nach der Schlacht bei Leipzig" (detail). Painted 1839 by Johann Peter Krafft.
Enlarge
Photo credits
Photos by Lionel A. Bouchon.
Photos by Marie-Albe Grau.
Photos by Floriane Grau.
Photos by Michèle Grau-Ghelardi.
Photos by Didier Grau.
Photos made by people outside the Napoleon & Empire association.