Date and place
April 21st 1796 at Mondovi, Piedmont, Italy.
Involved forces
French army (17,500 men) under General Napoleon Bonaparte.
Kingdom of Sardinia army (13,000 men), under General Luigi Colli.
Casualties and losses
French army: around 600 killed or injured.
Kingdom of Sardinia army: approximately 1,800 men (including 1,300 prisoners), 21 flags.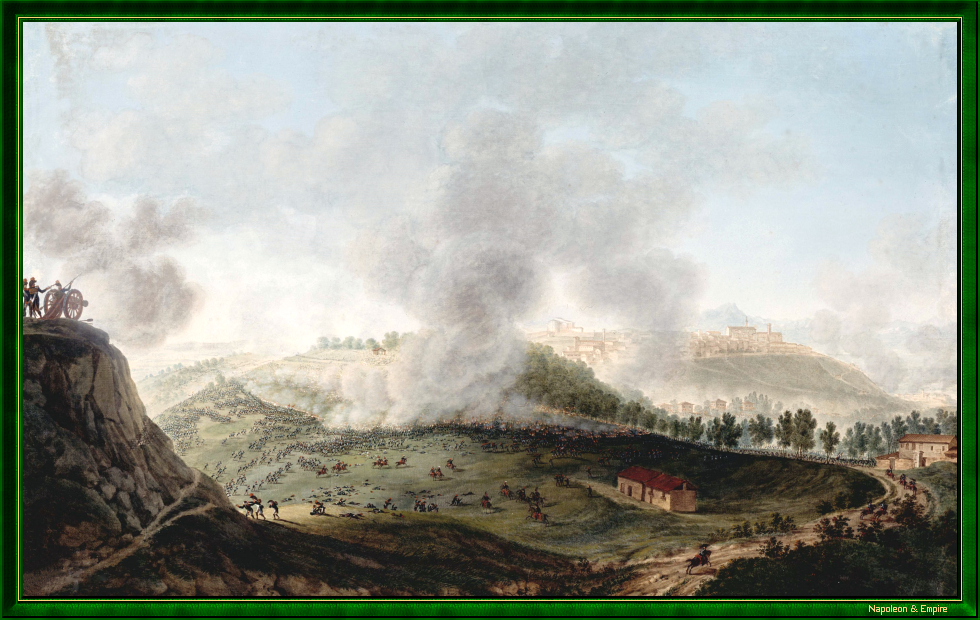 "The Battle of Mondovi, April 21st, 1796" (detail). Painted by Giuseppe Pietro Bagetti.
Enlarge
Panoramics of the battlefield of Mondovi
The battlefield of Mondovi seen from Bricchetto.
Aerial panorama of Mondovi battlefield
Photo credits
Photos by Lionel A. Bouchon.
Photos by Marie-Albe Grau.
Photos by Floriane Grau.
Photos by Michèle Grau-Ghelardi.
Photos by Didier Grau.
Photos made by people outside the Napoleon & Empire association.