Tzar of Russia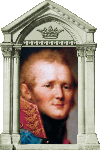 Enlarge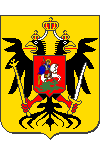 Alexander Pavlovich Romanov was born in St. Petersburg on December 12, 1777, the son of Grand Duke Paul Petrovich, later Emperor Paul I, and Sophia Dorothea of Wurttemberg.
In 1793 he married Louise Augusta of Baden, a.k.a. Elisabeth Alexeievna, with whom he had two daughters, who died young.
He succeeded to the throne of Russia after the murder of his father on March 23rd, 1801. He later became King of Poland in 1815.
He officially died of malaria on December 1st, 1825 in Taganrog, Russia. His younger brother Nicolas succeeded him.
There is a story that Alexander I secretly abdicated and retired to spend the rest of his life as a monk.
Main portrait
"Tsar Alexander I". Russian painting, XIXth century.
Other portraits