Alexandre Berthier (1753-1815)
Prince of Neuchâtel and Wagram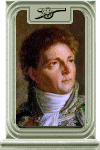 Enlarge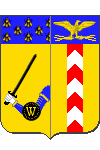 Born on November 20, 1753 in Versailles.
Marshal of the First French Empire, Vice-Constable of France, Minister of War in 1799-1800 and from 1800 to 1807.
He died on June 1st, 1815 in Bamberg, Upper Franconia, Bavaria (now Germany).
Main portrait
"Louis Alexandre Berthier, Prince of Neuchâtel and Wagram" by Jacques Augustin Pajou (Paris 1766 - Paris 1828).
Other portraits