Fürst von Wahlstatt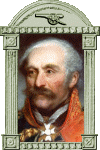 Enlarge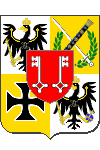 Born on December 16, 1742 in Rostock, Mecklemburg, northern Germany.
Field Marshal of the Prussian Army during Napoleonic Wars.
He died on September 12, 1819 in Krieblowitz, Silesia.
Main portrait
"Gebhard Leberecht von Blücher, Fürst von Wahlstatt" by George Dawe (St James's, Westminster 1781 - Kentish Town 1829).
Other portraits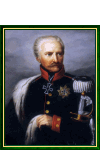 Enlarge
"Feldmarschall von Blücher" by Ernst Paul Gebauer (Lietzen 1782 - Berlin 1865).