Eustache Bruix (1759-1805)
Vice-admiral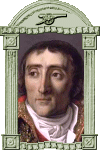 Enlarge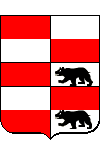 Born on July 17, 1759 at Fort-Dauphin, island of Hispaniola.
Vice-admiral of the French Navy.
He died on Mars 18, 1805 in Paris and was buried in the Père Lachaise Cemetery (36th division) .
Main portrait
"Admiral Eustache Bruix" by Jean-Baptiste Paulin-Guérin (Toulon 1783 - Paris 1855).
Other portraits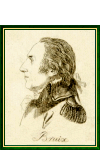 Enlarge
"Portrait of Eustache Bruix, viewed in profile", engraving of André Dutertre (1753-1842).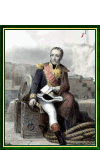 Enlarge
"Admiral Eustache Bruix". Nineteenth century engraving.