Lazare-Nicolas Carnot (1753-1823)
Count of the French Empire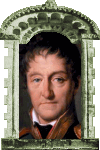 Enlarge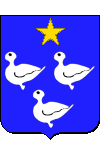 Lazare Carnot was born on May 13, 1753 in Nolay, Burgundy, France.
This French mathematician and engineer was also a general and a politician, who served as Minister of War in 1800 and Minister of Internal Affairs during the Hundred Days.
Napoleon made him Count of the French Empire in 1815.
He died on August 22, 1823 in Magdeburg, Prussia (now Germany).
In 1889, his remains were transferred to the Pantheon in Paris.
Acknowledgements
Our warmest thanks to Ms Marie-Christine PENIN, (webmistress of Tombes & Sepultures website) for the photograph of Lazare Carnot's tomb in the Pantheon.

Main portrait
"Lazare Carnot" by Louis-François Lejeune (Strasbourg 1775 - Toulouse 1848).
Other portraits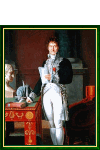 Enlarge
"Lazare Carnot". XIXth century French school.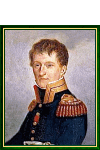 Enlarge
"Lazare Carnot", by Charlemagne Oscar Guet (Meaux 1801 - Paris 1871).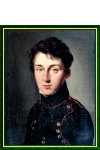 Enlarge
"Lazare-Nicolas-Marguerite Carnot" by Louis-Léopold Boilly (La Bassée 1761 - Paris 1845).