Maria Luigi Carlo Zenobio Salvatore Cherubini (1760-1842)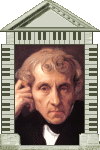 Enlarge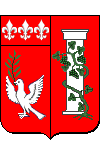 Luigi Cherubini was born at Florence , Italy, on September 14, 1760.
He became in Italy then in France a famous musician and composer.
He died on March 15, 1842.
Luigi Cherubini was buried at the Pere Lachaise Cemetery (11th division) , in Paris.

Main portrait
"Luigi Cherubini (detail of un portrait in buste montrant the compositeur couronne by the muse of the poesie lyrique)" by Jean Auguste Dominique Ingres (Montauban 1780 - Paris 1867).
Other portraits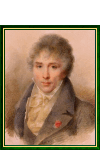 Enlarge
"Luigi Cherubini". Dessin of Jean-Baptiste Isabey (Nancy 1767 - Paris 1855).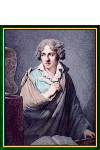 Enlarge
"Salvatore Cherubini au clavecin regarde the buste of son maître Giuseppe Sarti", miniature peinte in 1792 by Francis Dumont aîne (Luneville 1751 - Paris 1831).