Jean Léopold Frédéric, a.k.a. Georges Cuvier (1769-1832)
Grand Officer of the Légion d'Honneur, Baron of the Empire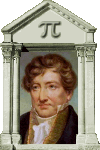 Enlarge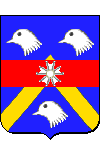 Born on August 23, 1769, eight days after Napoleon Bonaparte's birth, in Montbéliard, then Duchy of Württemberg.
French naturalist, zoologist and paleontologist during First Empire.
Georges Cuvier died of cholera on May 13, 1832 in Paris, and was buried in the Père Lachaise Cemetery (8th division) .
In 1969, the French Postal Service released a 0.50 Franc stamp bearing the image of Georges Cuvier .
Main portrait
"Georges Cuvier", by Marie Nicolas Ponce-Camus (Paris 1778 - Paris 1839).
Other portraits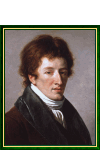 Enlarge
"Georges Cuvier", by François André Vincent (Paris 1746 - Paris 1816).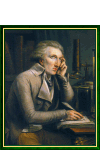 Enlarge
"Georges Cuvier", by Mathieu-Ignace Van Brée (Antwerp 1773 - Antwerp 1839).