Jean-François-Aimé Dejean (1749-1824)
Count of the French Empire
Enlarge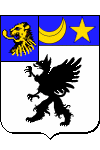 He was born on October 6, 1749 in Castelnaudary, Languedoc, southern France.
This French engineer, general and politician served as Minister of War Administration from 1802 to 1810.
He died on May 12, 1824 in Paris and was buried in the Père Lachaise Cemetery (40th division) .
Main portrait
"Jean-François-Aimé Dejean, Count of the French Empire". Nineteenth century French school.
Other portraits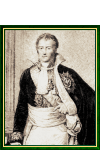 Enlarge
"Count Jean-François-Aimé Dejean". Drawing from the nineteenth century.