Charles Lefebvre-Desnouettes (1773-1822)
Count of the Empire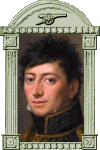 Enlarge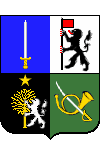 Charles Lefebvre-Desnouettes (or Desnoëttes) was born on September 14, 1773 in Paris.
He served as a General during French Consulate and First Empire.
He died on April 22, 1822 in the sinking of his boat Albion off Kingsdale, Ireland.
His body was never found.
Main portrait
"General Lefebvre-Desnouettes" by H. Weingandt (1784 - ?).
Other portraits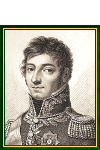 Enlarge
"Charles Lefebvre-Desnouettes". Nineteenth Century etching.