Etienne Macdonald (1765-1840)
Duke of Taranto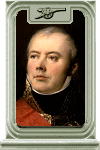 Enlarge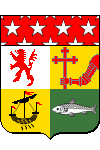 Étienne Jacques Joseph Alexandre Macdonald was born on November 17, 1765 in Sedan to a Scottish Jacobite exiled in France. He began his military career in 1785 after having tried studying either engineering or religion depending on the source.
As a lieutenant he supported the Dutch in their struggle against the German Emperor, but the peace treaty was signed before he saw action and he was transferred to the Irish regiment in Dillon.
When the Revolution began, Macdonald was one of the few from his regiment who decided to stay in France. He became the aide-de-camp to General Beurnonville until 1792 when he went to work for Charles-François Dumouriez who made him a Lieutenant-Colonel after Jemappes (November 6, 1792). However, in April 1793 he refused to be complicit to his commander's treason. Four months later in August 1793 he was made a brigadier general still in the Northern Army. He was promoted to général de division (major general) in November 1794.
He was transferred to the Italian Army in April 1798 where he replaced Gouvion-Saint-Cyr as the commander of the French troops stationed in the Republic of Rome. His victory at Civita Castellana over the Neapolitan army on December 5, 1798 allowed him to recapture Rome shortly after he had been forced to evacuate. He then replaced General Jean Etienne Vachier Championnet as the commander of the army in Naples on February 13, 1799. He was beaten and wounded at Modena on June 12, 1799 and again by Souvorov at Trebbia (June 17-19) and was forced to retreat from the Kingdom of Naples as a result.
After requesting convalescent leave, Macdonald returned to France where he did his best to support Napoleon Bonaparte's ambitions. Shortly after the coup of 18 Brumaire (November 7, 1799), he was sent to the Rhine Army as second-in-command to Jean-Victor Moreau and just barely succeeded in pushing the Austrians back to the canton of Grisons. Following this campaign, he began to openly oppose the new regime. He became close with Jean-Baptiste Bernadotte and though he was careful to avoid compromising himself Napoleon became sufficiently worried that he sent him to Denmark as the French ambassador in March 1801.
When he returned in 1803, he was implicated in the plot orchestrated by Jean-Charles Pichegru and Jean-Victor Moreau. However, he did not hesitate to publicly support Moreau during his trial in May 1804. Disgraced, he spent the next five years in the country. It appeared that his career was over.
Napoleon I called him back from retirement in 1809 to supervise Prince Eugène who had just been given an army and had been drawn into combat in northern Italy. Macdonald righted the situation, coordinated the crossing of the Alps and marched on Vienna. He was once again wounded, this time at the Battle of the Piave River on May 8. He captured Laibach (today Ljubljana) and Graz and chased the Austrians out of Goritz before joining the Grande Armée at the gates of the Austrian capital.
At Wagram, his expertly directed an operation essential for victory and managed to break through the central enemy lines with his infantry columns. One week later Napoleon I made him a Marshal (July 12). Then, on December 9, he became the Duke of Taranto.
As the Governor of Graz, he was commended by the local authorities for the exemplary discipline he maintained among his troops. However, he remained scrupulously honest, unlike many of his colleagues, when these authorities offered material reward.
His next commission was the command of the army in Catalonia from 1810 to 1811. By his own admission he harboured a deep repugnance for the style of war practised in Spain. After first attempting a policy of reconciliation without success, he was obliged to take action to reassure his troops who where the constant target of guerrilla attacks. The resulting repression was pitiless, verging on cruel. The military operations, for their part, went far beyond a simple pacification opposing a patriotic and courageous national army against the French who only wanted to leave a country in which they were openly hated. In this conditions, successes (Cervera, September 5, 1810 and Manresa) alternated with failures (Larisbal and Valls, January 15, 1811). Macdonald returned to Paris in October 1811 broken-hearted and sick: he relied crutches in order to walk.
He had scarcely recovered when he was given command of the 10th corps of the Grande Armée in preparation for the Russian Campaign. His objective was Riga where he was to wait for the order to march on Saint Petersburg. Instead, he was told to bring his troops back to Tilsitt. Once they arrived, whole regiments of Germans and Polish soldiers began to desert.
When he was next in Saxony in 1813 in command of the 11th corps, he began by fighting his former soldiers. He was victorious at Merseburg (April 29) and commanded the right flank at Lützen (May 2) and at Bautzen (May 20-21). He was again successful at Bischofswerda (May 12) but suffered a severe defeat at Katzbach at the hands of Blücher (August 26) before redeeming himself at Wachau on October 16. At defending a suburb of Leipzig against a larger enemy force, his troops were pushed back in the Elster without any provision for crossing the river. Macdonald himself fell in the water while directing the construction of a makeshift bridge. He had to swim across the river to safety and barely escaped the watery grave that claimed Marshal Poniatowski that same day in similar circumstances. A few days later, Macdonald was sent to Cologne to defend to border along the Rhine but was only able to organized a series of retreats due the weak forces at this disposal.
During the campaign in France, he commanded the left flank of the army, took part in numerous battles, and distinguished himself in particular at Nangis on February 17.
Once Paris fell in April, he became the spokesman for the Marshals and many other officers when he insisted Napoleon I should abdicate. Tasked with delivering Napoleon to Tsar Alexander I with Michel Ney and Armand de Caulaincourt, he played an important role in the negotiations that followed. He was particularly involved in the armistice and the decisions regarding a demarcation line. His conduct in the negotiations earned him the gratitude of Napoleon I who presented him with Mourad Bey's sword that Bonaparte had worn at the Battle of the Pyramids. Once the abdication took effect, Macdonald pledged his support for the monarchy and Louis XVIII made him a Peer of France
When Napoleon returned from the island of Elba, Macdonald accompanied the King to the border and then returned to Paris where he refused all work, preferring instead to become a lowly grenadier in the National Guard.
During the Second Restoration, the King ordered him to dissolved the Loire army and made him Minister of State and a member of the Privy Council. In 1821, he was made Grand Chancellor of the Legion of Honour, a position which he held for the next 10 years.
He died at his château of Courcelles-le-Roi in Beaulieu-sur-Loire (Loiret) on September 25, 1840.
He is buried in the 37th division of the Père Lachaise Cemetery in Paris.
The name Macdonald is inscribed on the 13th column (east side) of the Arc de Triomphe while a statue by Eugène Léon L'Hoest honouring the memory of the Duke of Taranto can be found on the north side of the Louvre on the Rue de Rivoli.
Freemasonry: Marshal Macdonald was initiated as a Freemason in 1797 at the Parisian Lodge "The Centre for Friends." He was named a Second Grand Expert of the Grand Orient on November 14, 1804 and then in 1813 the Grand Administrator of the Symbolic Great Lodge.
Main portrait
"Marshal Macdonald, Duke of Taranto" by Antoine-Jean Gros (Paris 1771 - Meudon 1835).
Other portraits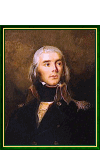 Enlarge
"Etienne Jacques Joseph Alexande Macdonald in 1792" by Louis Edouard Rioult (Montdidier 1790 - Paris 1855).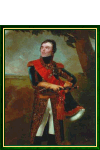 Enlarge
"Marshal Mac Donald" by Alexandre Benoist Jean Dufay a.k.a. Casanova (Paris 1770 - Paris 1844).