Antoine Augustin Parmentier (1737-1813)
Baron of the Empire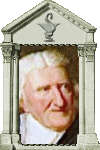 Enlarge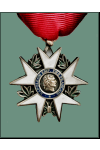 Antoine Augustin Parmentier was born at Montdidier (Northern France) on August 12, 1737.
He became a pharmacist, and promoted the potato as a food source for humans throughout France and Europe.
He died of tuberculosis on December 17, 1813 and was buried in the 39th division of Père-Lachaise Cemetery .
Main portrait
"Baron Antoine Parmentier", by Hippolyte-Isodore Dupuis-Colson (1820-1862).
Other portraits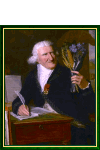 Enlarge
"Antoine, Baron Parmentier" painted in 1812 by François Dumont the Elder (1751-1831).