Jean-Étienne-Marie Portalis (1745-1807)
Grand Eagle of the Légion d'Honneur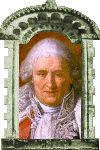 Enlarge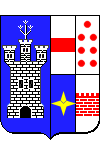 Born on April 1st, 1745 in Le Beausset, Provence, southern France.
Minister of Worship from 1804 to 1807.
He died on August 25, 1807 in Paris and was buried in the Pantheon .
In 1973, the French Postal Service released a 0.45 Franc stamp bearing the images of Jean Portalis and First Consul Napoleon Bonaparte .
Main portrait
"Jean-Étienne-Marie Portalis" by Pierre-Claude Gautherot (a.k.a. Claude Gautherot, Paris 1769 - Paris 1825).
Other portraits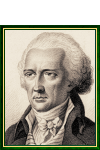 Enlarge
"Jean-Étienne-Marie Portalis". Engraving by Ambroise Tardieu (Paris 1818 - Paris 1879).