Henri Beyle, a.k.a. Stendhal (1783-1842)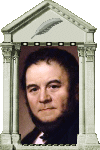 Enlarge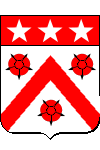 Henri Beyle was born in Grenoble, French Alps, on January 23, 1783. He was a cousin of Pierre-Antoine Daru, one of Napoleon's ministers.
He followed the French Army to Germany, then Austria and Russia.
He became a famous novelist after the fall of the Empire.
Stendhal died in Paris on March 22, 1841, and was buried at Montmartre Cemetery.
In 1942, the French Postal Service released a 4.00 Franc stamp bearing the image of Stendhal .
Main portrait
"Henri Beyle, a.k.a. Stendhal", by Johan Olaf Södermark (Landskrona 1790 - Stockholm 1848).
Other portraits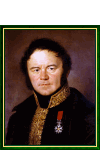 Enlarge
"Stendhal in Consul uniform", painted towards 1835-36 by Silvestro Valeri (Rome 1814 - Rome 1902).